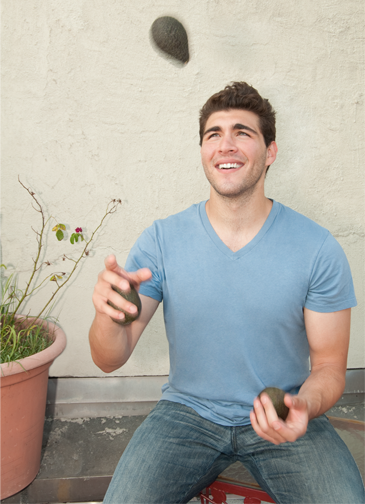 How I Meditate: Derek Flanzraich
---
"Meditation is like defragging my personal hard drive. If I don't meditate, everything is slower. If I do meditate, I think and feel more clearly throughout the day no matter what the task."
Derek Flanzraich is the founder and CEO of health media website Greatist, which aims to be your top source of health information on the web. We definitely recommend checking out their resources on meditation. Derek told us about how he got interested in meditation, his trick for fitting the new habit into his daily routine, and why he's excited that meditation is becoming more mainstream.
Why did you start meditating? What was your goal?
After reading more and more studies about how impactful meditation is scientifically proven to be, I finally caved and decided it was worth a try. I'm pretty open-minded and up for attempting just about everything, but for a long time felt meditation somehow seemed less actionable, less obvious, and less easy practical every day than most things in health and fitness. But boy was I wrong!
What is your meditation routine?
It's changed a lot over time. It began as a struggle. I meant well but struggled to find a "trigger" that would allow me to stick with. A friend (and, to me, part-time guru) suggested I meditate for a few minutes after working out, something I do pretty regularly. Seemed crazy, but I tried it and the effect was powerful. When I decided I wanted to meditate more than 2-3 times a week, I moved the trigger to the only thing I for sure do every day, which is wake up. Now I spend 5-10 minutes focusing on my breath, on sound (using Calm.com's app), on a voice guiding me (using Headspace's app), or in simply silence depending on how I'm feeling every single morning before I shower and get ready for the day.
Can you tell me a story about how meditation improved your performance?
After a few weeks of truly consistent meditation, I was really able to feel the difference between a day I meditated and a day I didn't. A mentor once told me the job of the CEO is to be the most calm person in the room and I've taken that powerfully to heart. If I spend that 5-10 minutes (seriously–that's it!), I more easily find my breath all day, breathing into the present moment (whether amazing or stressful). If I don't, I find I'm foggier and struggle to keep myself grounded in what's going on then. For some odd tech-y reason I think of it like defragging my personal hard drive. If I don't meditate, everything is slower. If I do meditate, I think and feel more clearly throughout the day no matter what the task.
Do you think meditation gives you a competitive edge? Why?
Of course. I think science is only beginning to really unpack the danger of stress, so things like working out, eating healthy, sleeping enough, and meditating regularly are undoubtedly powerful, and probably the most unexplored, tools in anybody's performance arsenal. I like to believe they're sort of super powers that anyone can tap into (the best kind of super powers). I'm stoked more and more people are championing the effect these activities can have on less obvious things like focus, communication, creativity, and happiness. And I hope it's only the very beginning!