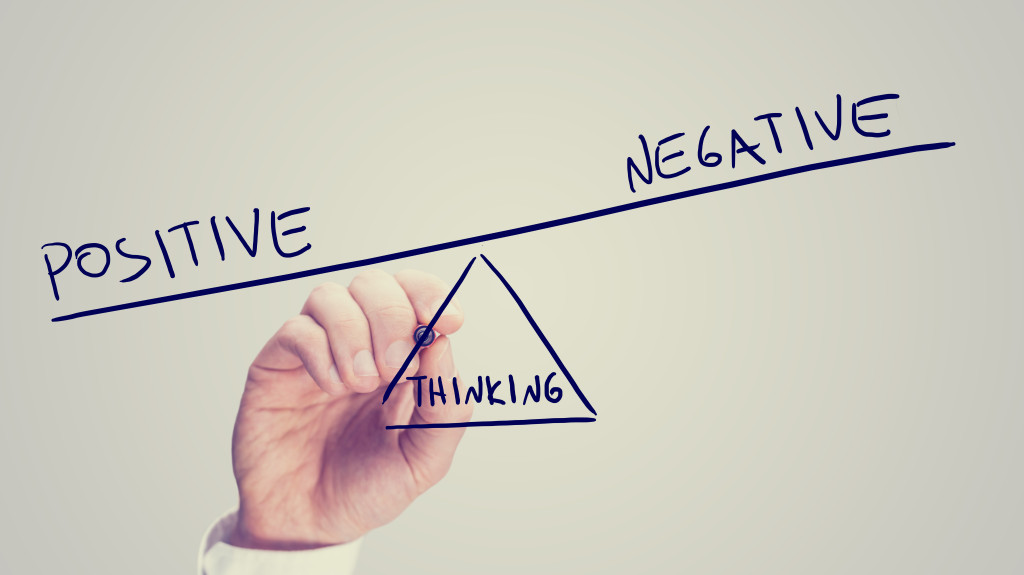 How Meditation Reduces Negativity Bias
---
"Even for people who don't have much experience with meditation or time to put into it, it may be useful to do a little mindfulness meditation just before facing a situation or task in which it would help to not emphasize the negative so much and appreciate the positive more."
Did you know that our brains are programmed to remember negative memories more strongly than positive ones? It's called negativity bias, and it's one of the many cognitive biases that affect our decision making. Inspired by Buddhist claims that mindfulness can reduce biases, Dr. Laura Kiken and Dr. Natalie Shook investigated whether meditation could reduce negativity bias. They learned that just one 15-minute meditation session was all it took to reduce someone's susceptibility to negativity bias and help them think more positively. You can read more about their research in our meditation book.
What inspired your research?
Laura's broader research interests stem from her many years of practicing and reading about meditative disciplines. The specific research topic mostly was inspired by our curiosity about the Buddhist-derived claim that mindfulness promotes a mental clarity that reduces the influence of bias. This was interesting given that research in psychology, especially our sub-field of social psychology, has demonstrated that people often are susceptible to many forms of bias. We chose to examine negativity bias based on known pitfalls of this form of bias, and based on Natalie's experience testing a form of negativity bias objectively.
Can you explain your research findings in a few sentences?
In a well-designed randomized, controlled experiment with participants who had little to no meditation experience, 15 minutes of mindful breathing meditation reduced the tendency to weight negative information more heavily than positive information. It helped people not to short-change the positive. We speculate that this might be because being more attentive and receptive to features of actual, current experiences (and perhaps, gently distinguishing that from streams of thought about experiences), which is a main feature of mindfulness, lets people get less carried away with the negative and process more positive information. (Read the full study here).
How can people apply what you learned to their everyday lives?
Even for people who don't have much experience with meditation or time to put into it, it may be useful to do a little mindfulness meditation just before facing a situation or task in which it would help to not emphasize the negative so much and appreciate the positive more.
What surprised you the most about the results?
It was exciting to see that such a short mindfulness meditation exercise (15 minutes of mindful breathing) could reduce a negativity bias, particularly in a sample of inexperienced participants. It also was fascinating to see this effect where participants "were less negative and more positive" without telling the participants to think that way.
What are the most common cognitive biases leaders face in decision making?
From our work as well as other research in social psychology, there is lots of evidence of negativity biases in cognitive processing, i.e., attending to or weighing negative information to a greater extent than positive information. Some of Natalie's work has demonstrated the extent to which these negativity biases are associated with risky decision making and interpretation of ambiguous situations. Generally, individuals with a greater negativity bias are less likely to make risky decisions and are more likely to interpret situations negatively. Although these tendencies may lead to more cautious judgments and decisions, they do not necessarily lead to the best or correct decision. Leaders can be prone to these biases just like anyone else. Based on our data, there is preliminary evidence to suggest that mindfulness meditation may help to overcome some of these biases. However, much more research needs to be done.
Have you planned future research on the topic?
We have conducted additional studies which provide further support that mindfulness attenuates emphasis on negativity; these publications are forthcoming. We are planning future studies to further explore the effect of mindfulness on cognitive and emotional processes, as well as their subsequent consequences for mental and physical health.