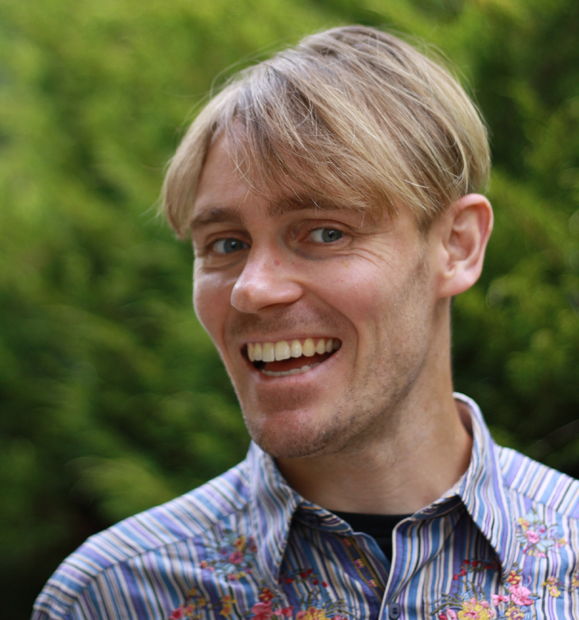 How I Meditate: Instructables Founder Eric Wilhelm
---
"I find this gives me a competitive edge in many different situations where there might be inadvertent or intentional distractions, like in a negotiation or sales pitch."
Eric Wilhelm is the founder of Instructables, the Do-It-Yourself website that lets you find and share your favorite DIY projects and activities. Meditation has strengthened his ability to focus and be in the moment, whether at work or during an athletic event. Eric explained how he got started with meditation, his daily routine, and his other favorite activities outside of meditation that encourage meditative, flow-like states.
Why did you start meditating? What was your goal?
I was first introduced to a mindfulness, breathing practice at an Aikido dojo. I discovered that it helped keep me present in the moment during the training, and training became a consistent time when I didn't think about anything other than the movement.
What is your meditation routine?
Several times a week after waking, I check my calendar and my email to review the planned and potentially unplanned parts of my day. Before taking action on those things, I do a 10-15 minute eyes closed, focus on my breath meditation. If I find myself thinking about the day ahead or anything else, I refocus on my breath.
Do you think meditation gives you a competitive edge?
To me, part of meditation is the practice of giving thoughts space, but letting them go while focusing on something else. I believe this practice transfers from focusing on my breath to focusing on something else, be it a problem, a discussion, or another person. This practice then allows me to bring more focus to bear on that other entity without competing thoughts clamoring for attention. I find this gives me a competitive edge in many different situations where there might be inadvertent or intentional distractions, like in a negotiation or sales pitch.
Where else do you find yourself in a meditative state?
I get into a meditative-like state where I'm focusing only on the moment while kitesurfing. This is probably pretty obvious, and I'm sure is similar for surfing, skiing, whitewater rafting, and other flow-inducing activities. A surprising one for me was hunting. I went on a two-day wild boar hunt and at the end of the weekend, I was extremely surprised to realize that I hadn't thought about work–or anything besides the hunt actually–for more than 48 hours. It was invigorating to clear everything but one activity out of my head.  I rate that weekend as one of my top vacations.